As a self-taught industrial designer, with a degree in mechanical engineering, this sections serves as the "weekend renderings" or CAD studies I undertook. They show more of a story about my process of constantly learning, instead of the story of any specific product.
Below are incomplete or ideated designs, showcasing my learning experience.
March 2017 / Based on Sergey airfoil blades. Designed and rendered in Fusion 360
July 2017 / Designed during my time at Pier 9 with CNC 5-axis CAM programmed in for walnut.
Designed and rendered on Fusion 360
pencil = sword.
at cross, ready to attack, controlled at rest.
Letter Book / November 2016
inspired by MUJI stationary design, by Naoto Fukasawa
all interiors were designed by Ali Ahmed. The clock was inspired by STORY (on Kickstarter)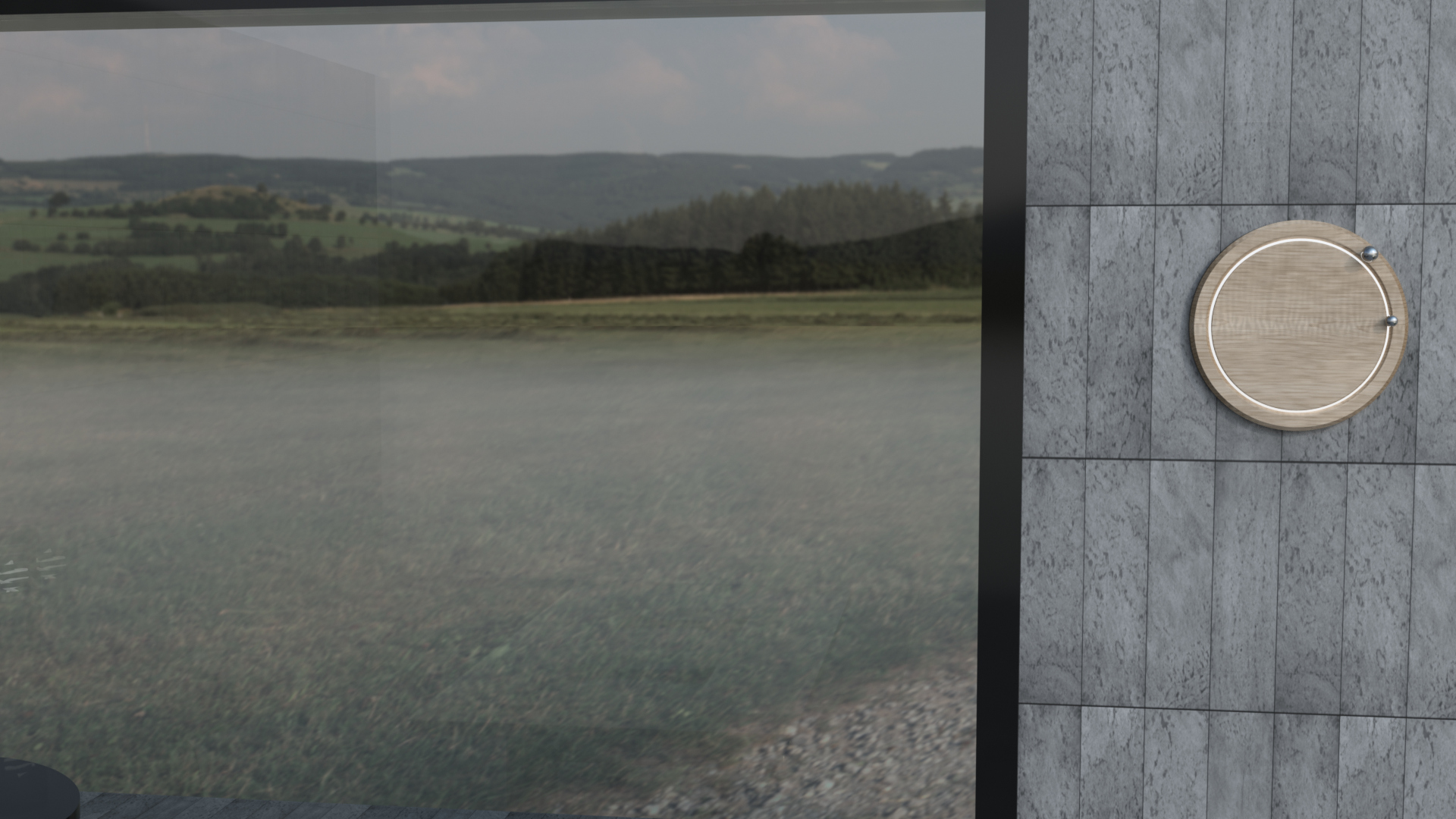 Hold unto me,
When all things feel too free;
and your pored relief may I be,
To breath through, passed, and forever seep
To be just that -
just whatever you'd need.
- ali ahmed
Imagine an even more ergonomic stress ball, with flexibility in all axes, rather than spherically. Something difficult to break, defeat, and touch to compress, like a stress ball, but with the freedom and excitement of beautiful form, curated materials, and perfect fit to the hand. Imagine ergoment.
Concept Rubbery grip handler that entails five differing grip spacing and size as well as width. The smaller the grips, the more the user must use pressure-sensitive parts of the finger to better understand the grip's nature. The larger (interior) grip allows for a natural feel from any part of the palm, and hereby holding the entire product. Because of Ergoment's interestingly ergonomic, sculpted form, with proper materials, the product acts as both a piece of beautiful design and a stress-ball like function in its comfortable, yet bendable make.
Objet Connex 500 Printer
Tango Blackflexible plastic
Autodesk Fusion 360
Keyshot
T-splines
3D printing
Hath thee ever heard of,
How sweetly sing the birds?
Up, where upon structures of man they sit on,
Whose poetry divined us;
nevertheless, may our structures never divide us.
- ali ahmed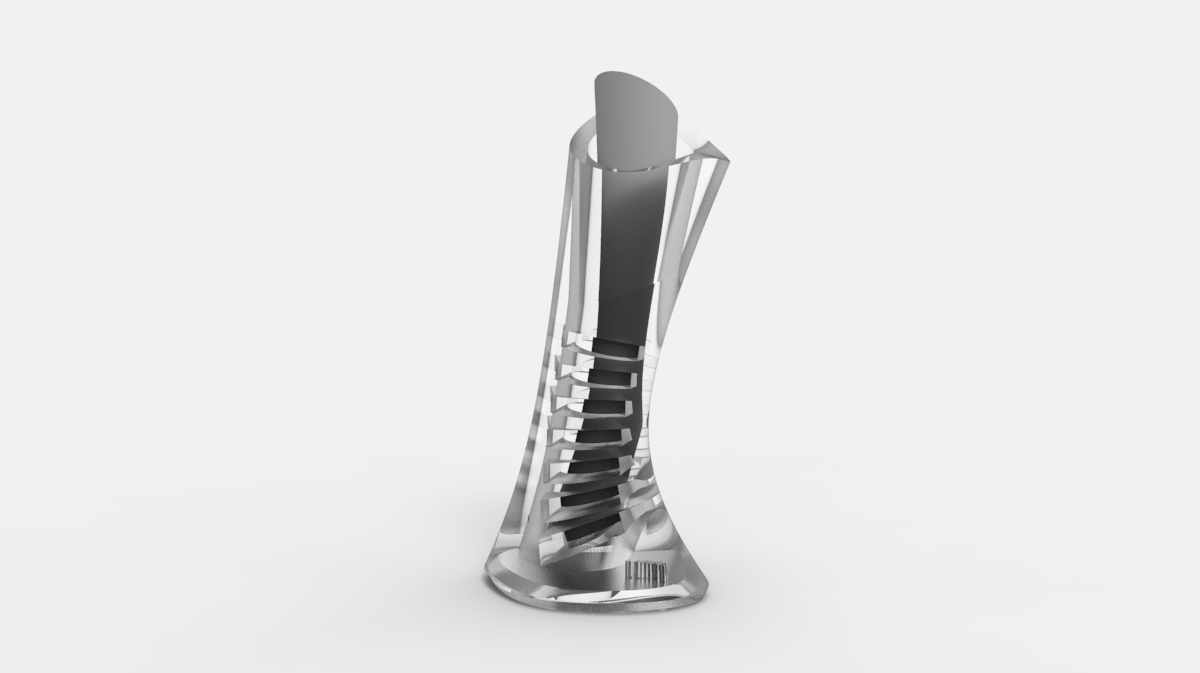 Concept
Dedication to Adviser to the CEO, Arthur Harsuvanakit, a leading industrial designer at Autodesk who influenced my design credo and assisted the success of my project's difficult CAD design. For this reason, and based off our intense poetry-inspired discussion, I sculpted a holder for poetry.
Manufacturing
3D-printed via Objet printer on Vero-Clear resin.
Skills
Fusion 360
T-Spline Sculpting
Keyshot Rendering
3D-printing
Woodshop work (for embedding bottom in)
Post-processing (enamel paint)
My Role
Personal project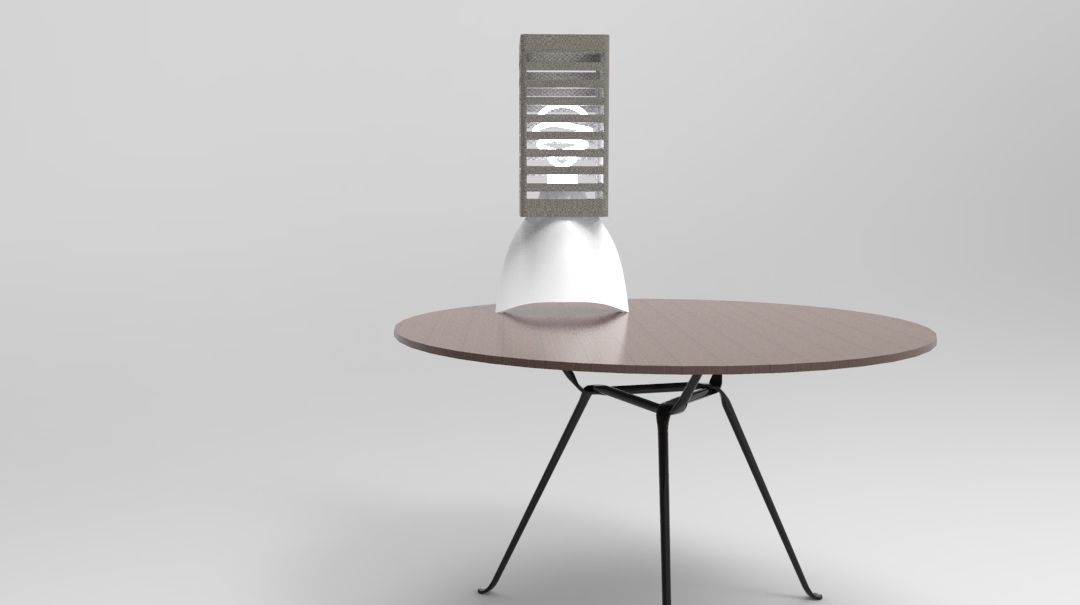 A ceramic bottom with a 3D printed lampshade brings together the sculpted design of old, and the modern esthetic of new, geometric and minimal design practices and manufacturing.
The piece is symbol to the human: a sculpted base with a symmetric and square head (lampshade), with a light at the core of the being - an LED heart.
Contain, in some membrane, my heart.